Give your everyday carry a little shade and cool off those hot, overstuffed pockets with the bolstr MINI.
The bolstr MINI is the perfect minimalist crossbody bag solution to give your everyday carry a touch of style and a break from those overstuffed pockets that can weigh you down. The minimalist design of the bolstr MINI is daring and bold, yet practical and functional. It is specifically made to accommodate small items that you would typically carry in your front pockets, and the strap uniquely accommodates keys, and sunglasses.
What sets the bolstr MINI apart from other small bags is that it is like an extended wallet that can hold more than just cash and cards. With its multiple compartments and pockets, you can easily organize and store your everyday essentials while keeping them accessible at all times.
The bolstr MINI is designed to be worn crossbody, so you can shift your carry and travel light with ease. Its adjustable strap allows you to customize the fit to your liking, ensuring maximum comfort during extended wear. Plus, its sleek and stylish design makes it a versatile accessory that can complement any outfit, whether you're running errands or going out for a night on the town.
MINI is the ultimate solution for minimalist haulers who want to stay organized without cramping their style while on the go. A must-have accessory for anyone looking to simplify their everyday carry.
Asymmetry, dissymmetry, beauty.
In physics, theories that are considered "beautiful" tend to be true. Symmetry has long been associated with beauty, as have fractals. However, it is in the realm of dissymmetry and asymmetry wher...
Read more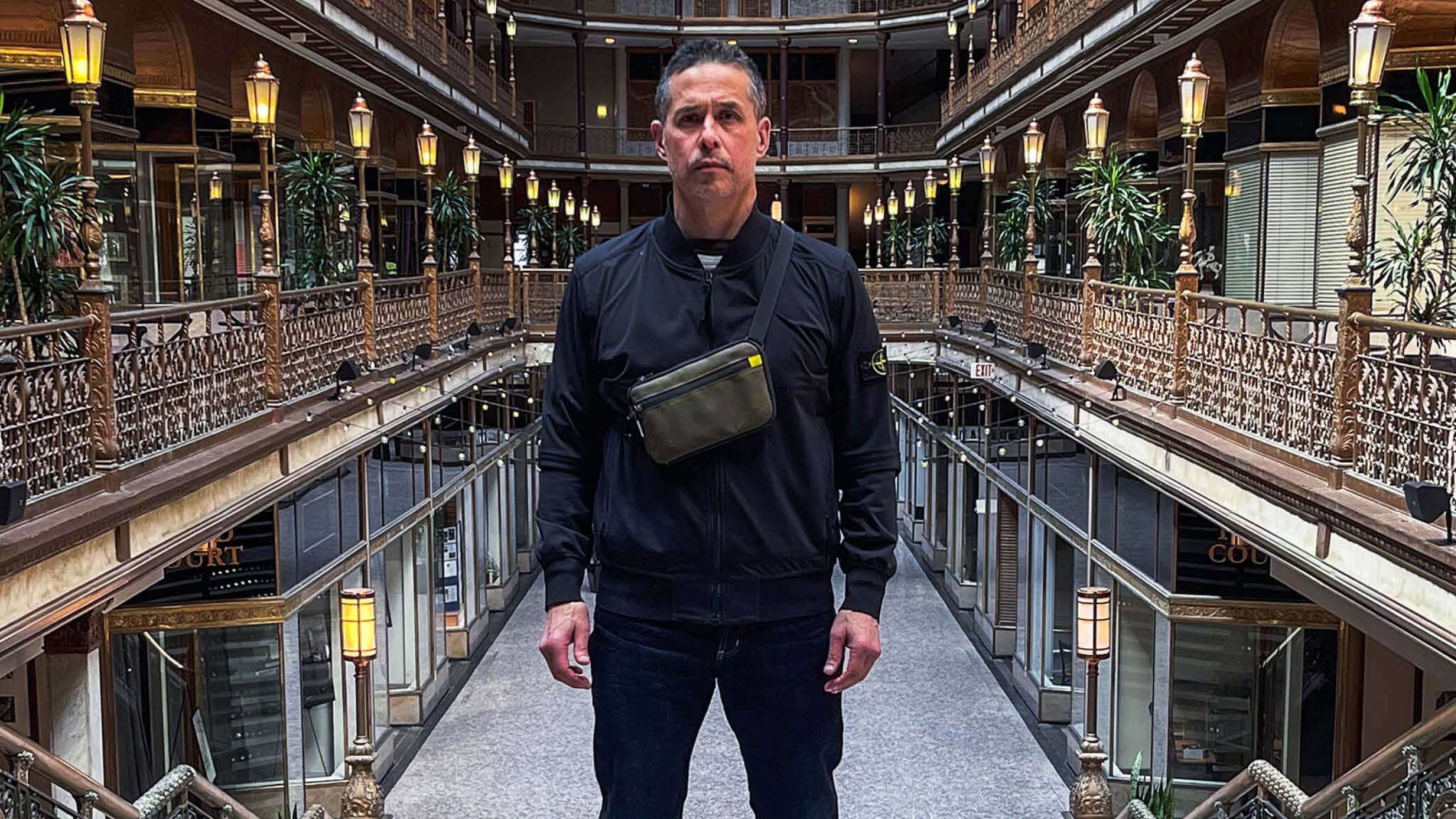 The bolstr AUX Sling in Defiant Olive is the perfect minimalist EDC bag companion for those who want to carry their essentials without being noticed or having to deal with over-stuffed pockets t...
Read more