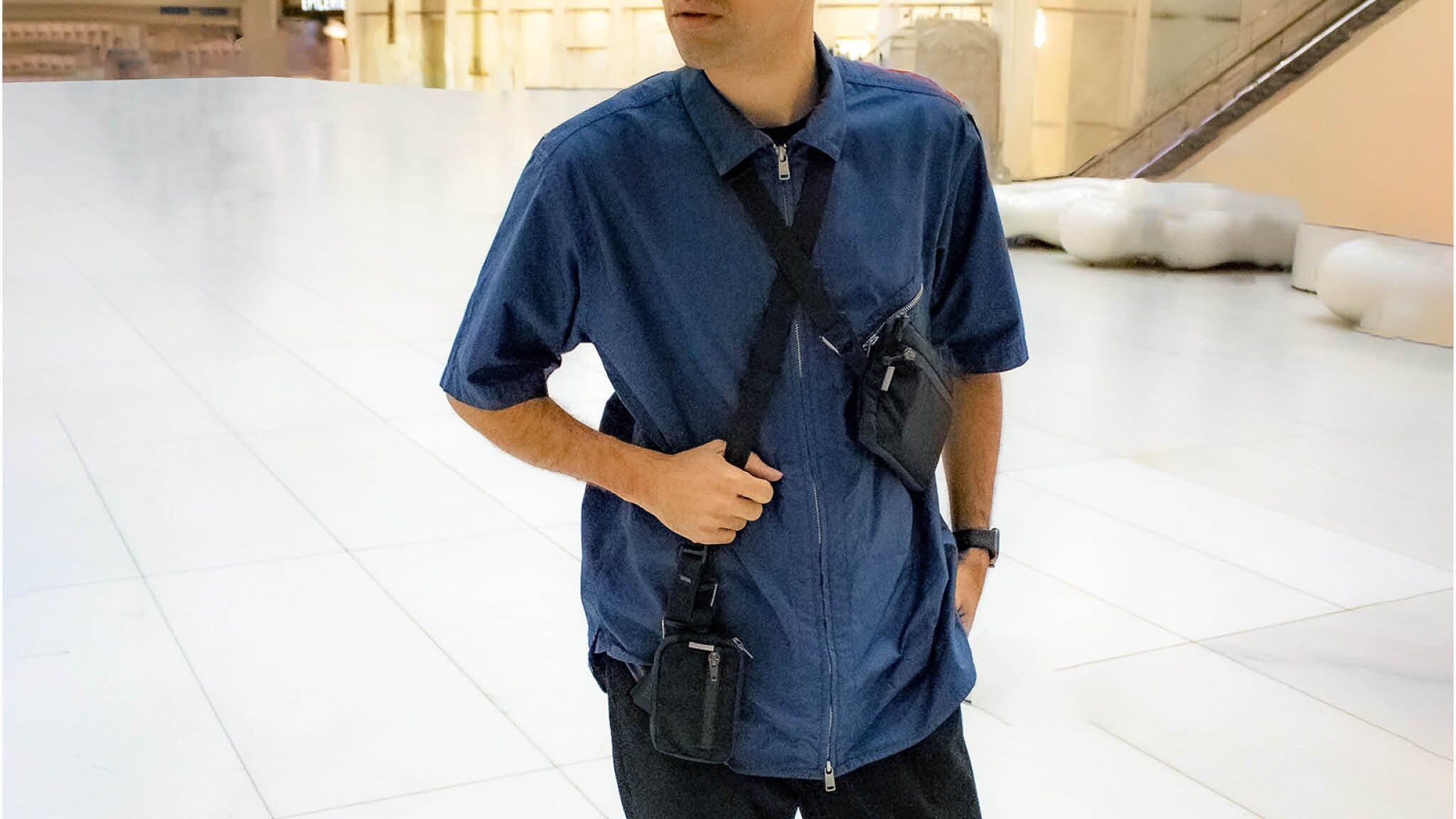 In Transit Access for Minimalist EDC Haulers
The bolstr AUX Sling and MINI Pocket are the perfect minimalist EDC bags for individuals who want to keep their everyday essentials close at hand. With in-transit access to your phone, wallet, essential cards, passport, Metro Card, multitool, and AirPods, you no longer have to worry about burying your everyday carry at the bottom of a bag or cramping your pockets and style.
Not only do these products provide fast access to your essentials, but they also allow you to make a statement with your style of carry. You can gang them together and create a unique look that reflects your personality and sense of fashion. Plus, the sleek design of the bolstr AUX Sling and MINI Pocket will add a touch of sophistication to any outfit.
So, whether you're commuting to work, traveling, or just running errands, the bolstr AUX Sling and MINI Pocket have got you covered. With these products, you can keep your essentials within arm's reach and look stylish while doing it.
minimalistwallet
The wallet we use reflects who we are in more ways than one. Carry a fat wallet, and you might have other areas of life that are cluttered. Carry a good-looking, well-organized (purged) slim walle...
Read more
Asymmetry, dissymmetry, beauty.
In physics, theories that are considered "beautiful" tend to be true. Symmetry has long been associated with beauty, as have fractals. However, it is in the realm of dissymmetry and asymmetry wher...
Read more