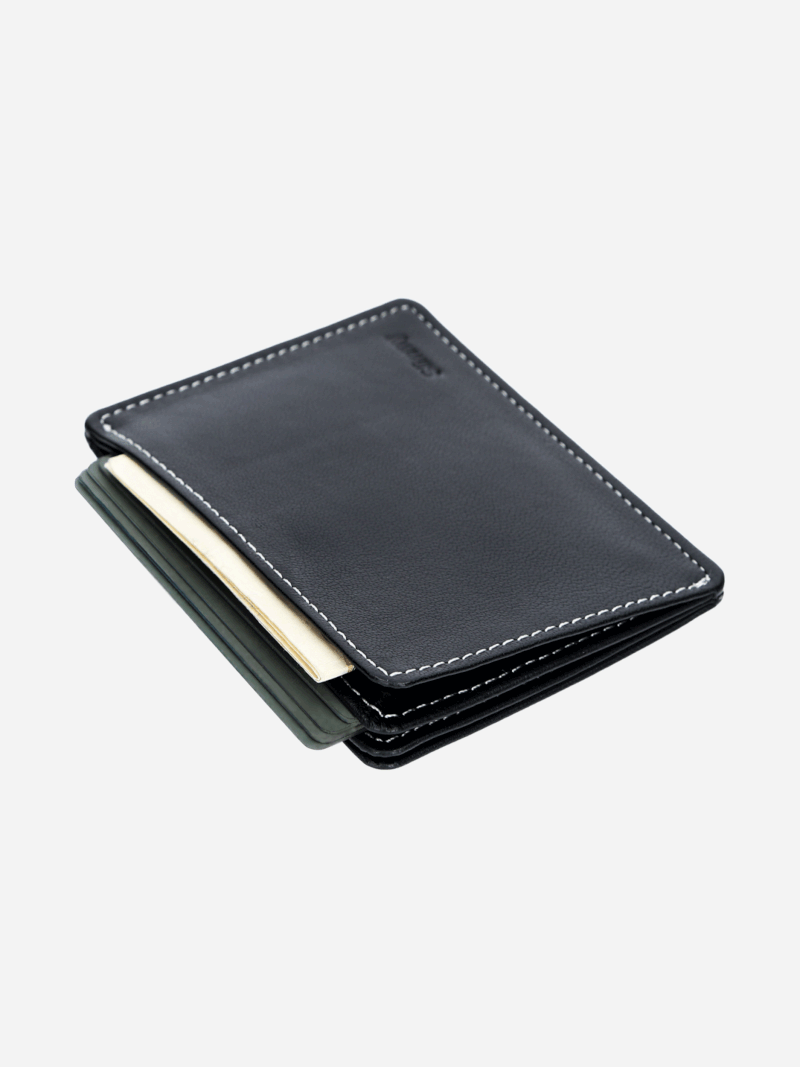 New Design: Slimmy R3S2 International + bolstr Restock and Review.
We keep the Slimmy OG real based on the wishes of die-hard fans. Customers love both the three and one pocket original configurations and it is here to stay. However, things can always be improved and made simple. To this end, we redesigned and updated the Slimmy R3S2 International. Streamlined with an even thinner profile and made more comfortable to carry, R3S2 sports a premium lambskin shell in a 3-panel design. While the corners are rounded and tucked for edge durability (improvement), this ultraslim wallet is otherwise sans of any folded leather lending itself to the most compact form to date. Lastly, the R3S2 now sports a decisive 80mm height making it suitable for the Japanese Yen. Available in the Classic black with white stitching colorway.

And for our domestic slim carry enthusiasts, we made a version of this 3-pocket wallet to fit the US dollar. Designed to the same height dimension as the Slimmy OG (68mm), R3SO is also available in Classic black lambskin and contrast white stitching.

R3S0 and R3S2 in-stock.
bolstr Small Carry: Perfectly sized and minimal. We continue to sell bolstr at a good clip and the reviews keep coming in. There are few legit small bag options for men that fit this grab-and-go category. Something so simple and useful took considerable design work and prototyping to perfect. Customers appreciate it:
I'm coming up on my 1 year Bolstr bag anniversary, and I can confidently say it's the best EDC bag I've ever owned...it's in excellent shape after a year of daily use, and it's proved to be just the right size, with just the right features. Thank you for making it.
Official Business: Koyono is now bolstr.
Today Bolstr LTD is pleased to announce the full transition of Koyono asset to the company. Moving forward, Koyono.com will officially redirect to bolstr.xyz and Koyono will be permanently rebrande...
Read more
We did it. This is our forth successful Kickstarter and surely not to be the last. We could not have done it without all of the support from our community. Thank you! No other company is focused o...
Read more