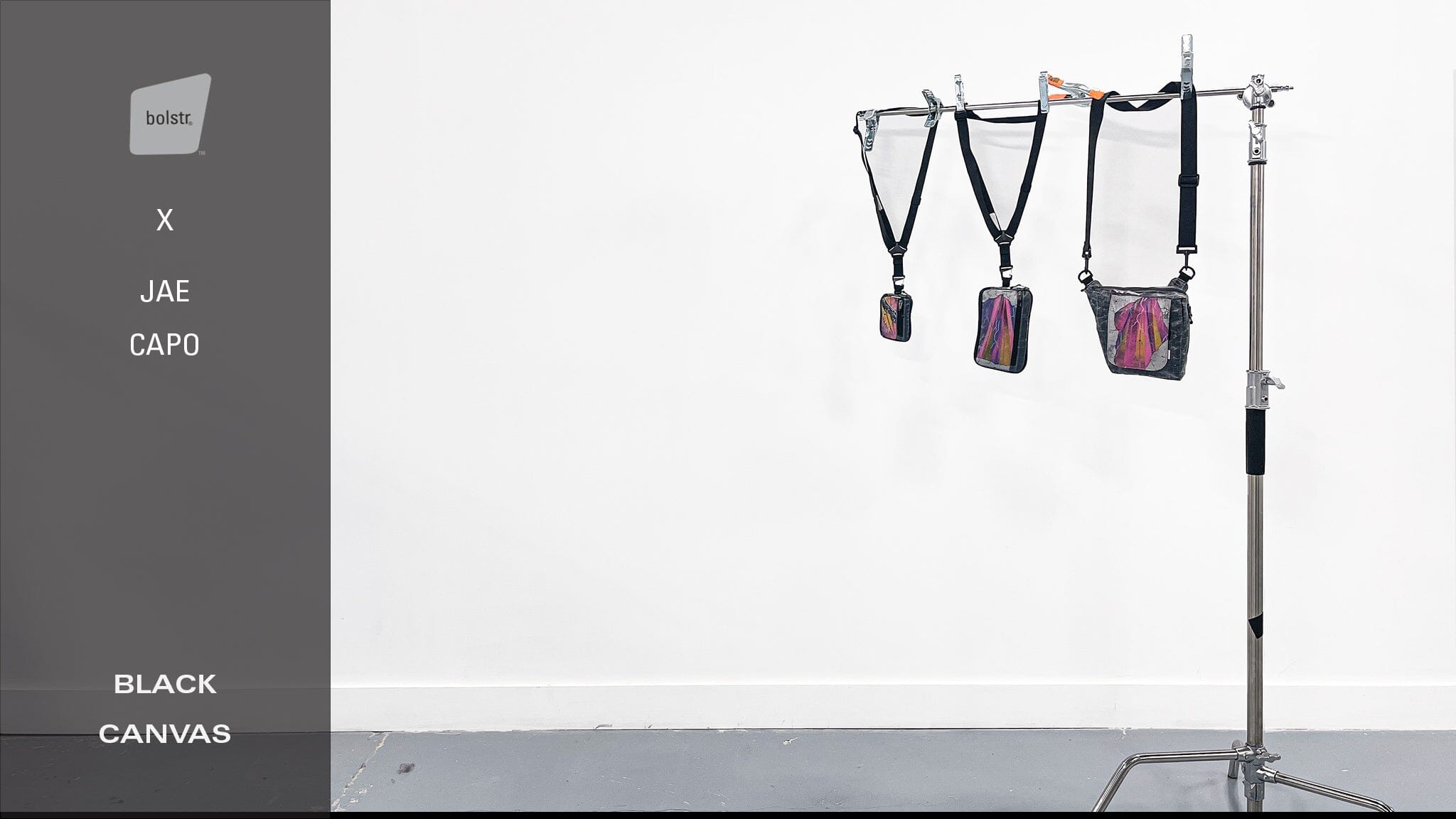 Black Canvas: Jae Capo x bolstr® Collaboration
(April 16th, 2022, Cleveland, OH) Today bolstr announces a Black Canvas collaboration with Akron, OH native and Cleveland based expressionist artist - Jae Capo.  
Jae expresses himself creatively on almost anything paint will stick to having done commission work including paintings, limited edition jackets, purses, beverage bottles, and more for people all through out the United States. 
Capo has a loyal following for all of his works and is in high demand. He generously volunteers in the community around art education, and currently is in the throes of curating a large show in June with fellow African American artists held at an Akron location to be announced. 
For bolstr, Jae takes inspiration from Kid Cudi's 'Man on the Moon: The End of Day' album painting one of a kind abstract art on a Black Dyneema bolstr Small Carry, AUX and MINI Pocket. 
All profits from that sale of the collaboration go the artist.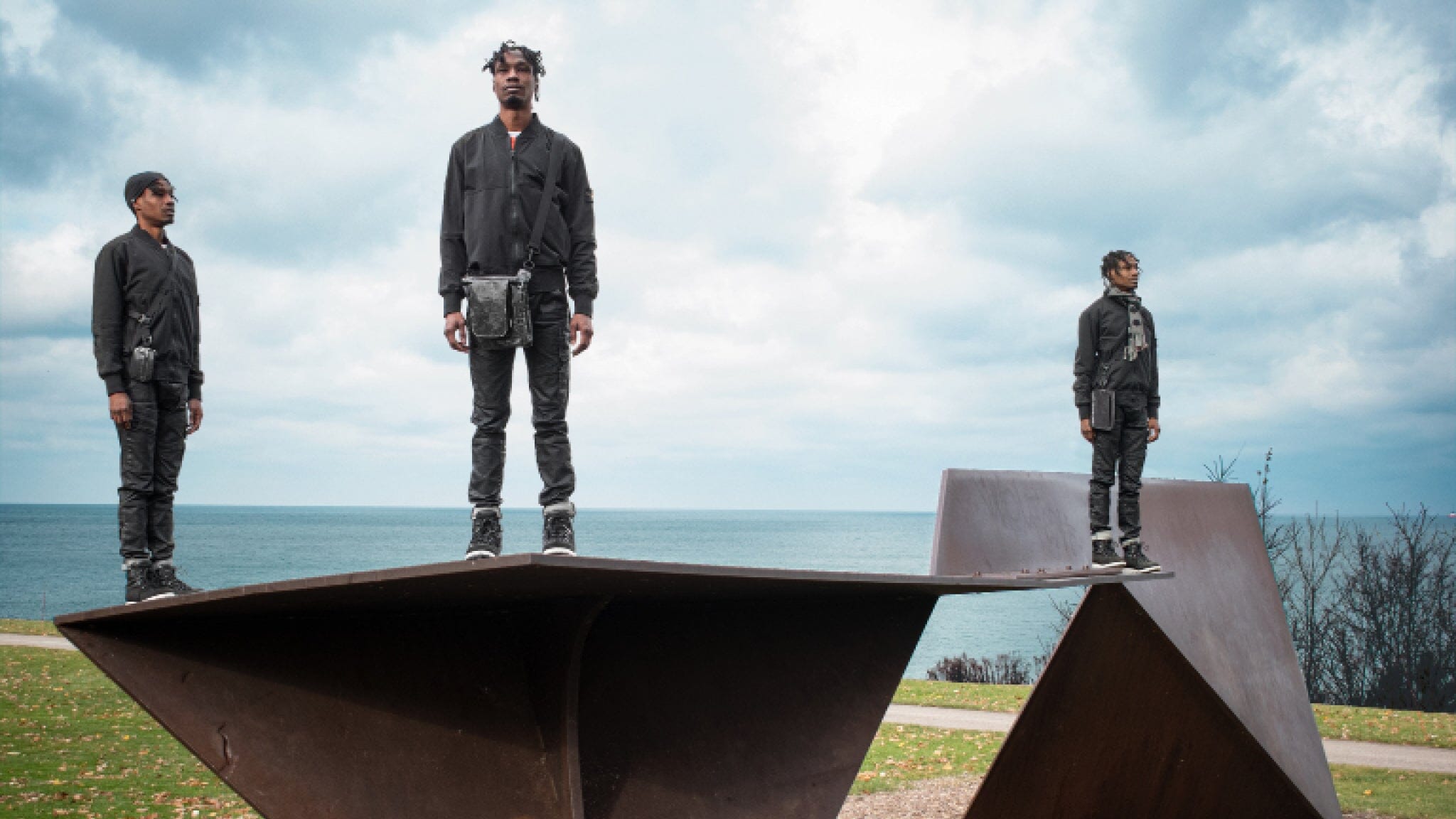 bolstr Elements Black Dyneema Edit
In one of our favorite shoots, we went in-depth on bolstr Elements (Small Carry 3.0, AUX Pocket 2.0 and MINI Pocket 1.0) in Black Dyneema. The shoot took place on an impressive metal sculpture at ...
Read more