bolstr is committed to doing our part to do as little harm as possible to the environment. From the packaging we use to ship orders, to boxes and plastic bags we re-use to send samples,  as well the material we use to make our products. Here are some highlights of our efforts:
Eco Enclose recycled packaging
Compostable padded envelopes
Recycled kraft packaging
Compost and/or recycle all waste
Products available carbon neutral X-Pac RX30
Being sustainable is a lifestyle and has long been central to our marketing and designs: less is more.
Fact: United States, the Environmental Protection Agency (EPA) reports that containers and packaging account for 23.2% of municipal solid waste  by weight.
Here is a hopeful message on what other people are doing in the world to regenerate ecological systems, which starts with soil. Pass the wisdom on.
This movie showcases the experiences, challenges, and triumphs of the Breitkreutz family spanning four generations, who hail from Stoney Creek Farm located in Redwood Falls, Minnesota. They decided to make a shift from conventional farming to regenerative agriculture, and the film takes viewers through their journey. The family had observed a continuous decline in soil quality and a rise in input costs when using conventional methods. However, transitioning to regenerative practices not only benefited their row cropping operation but also significantly reduced the input cost for their cattle.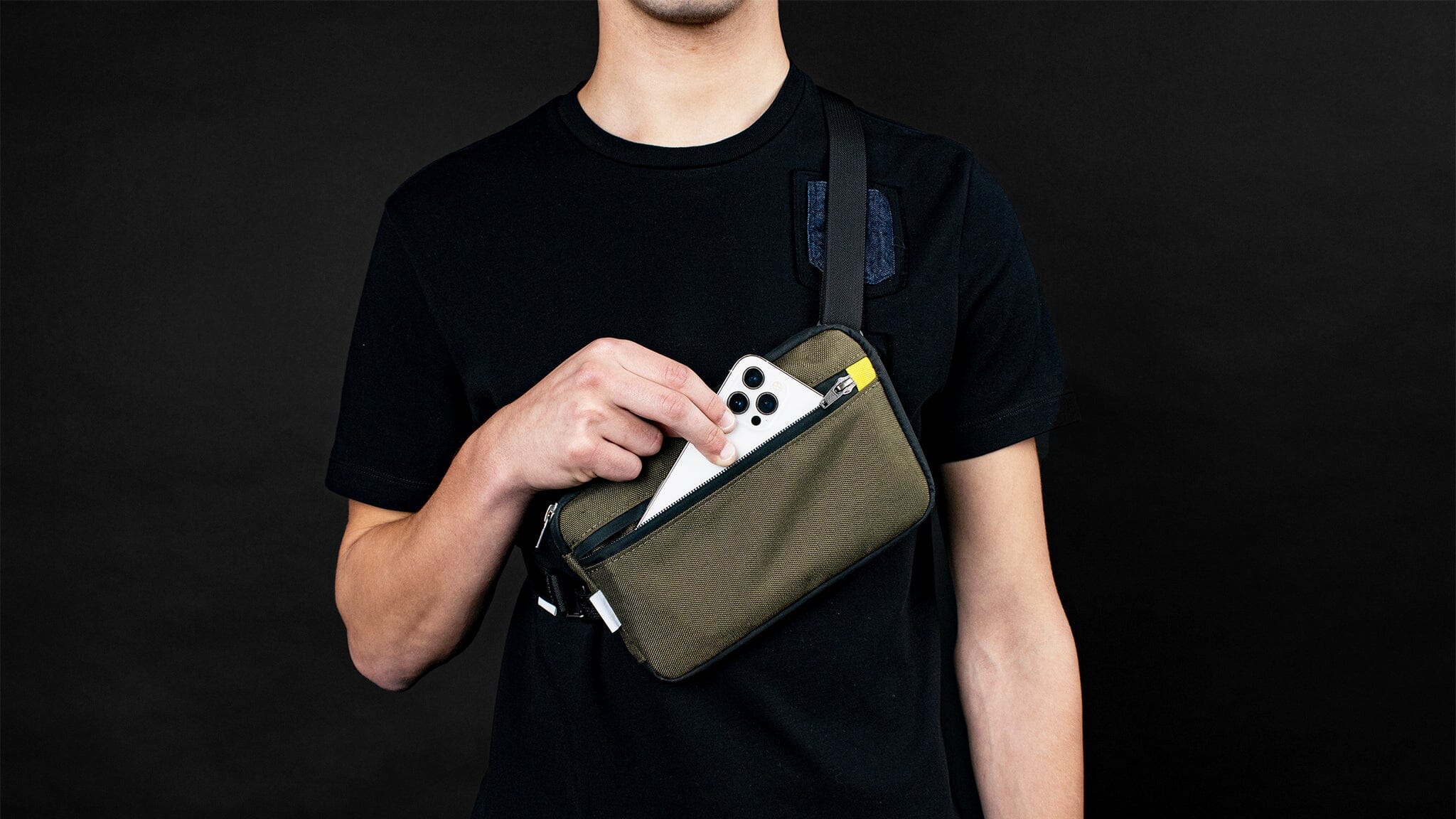 We are excited to announce the arrival of our newest colorway: Defiant Olive. Donned in 1000 denier Ranger Green with hits of vibrant yellow, we explore the balance between military structure an...
Read more
minimalistwallet
The wallet we use reflects who we are in more ways than one. Carry a fat wallet, and you might have other areas of life that are cluttered. Carry a good-looking, well-organized (purged) slim walle...
Read more