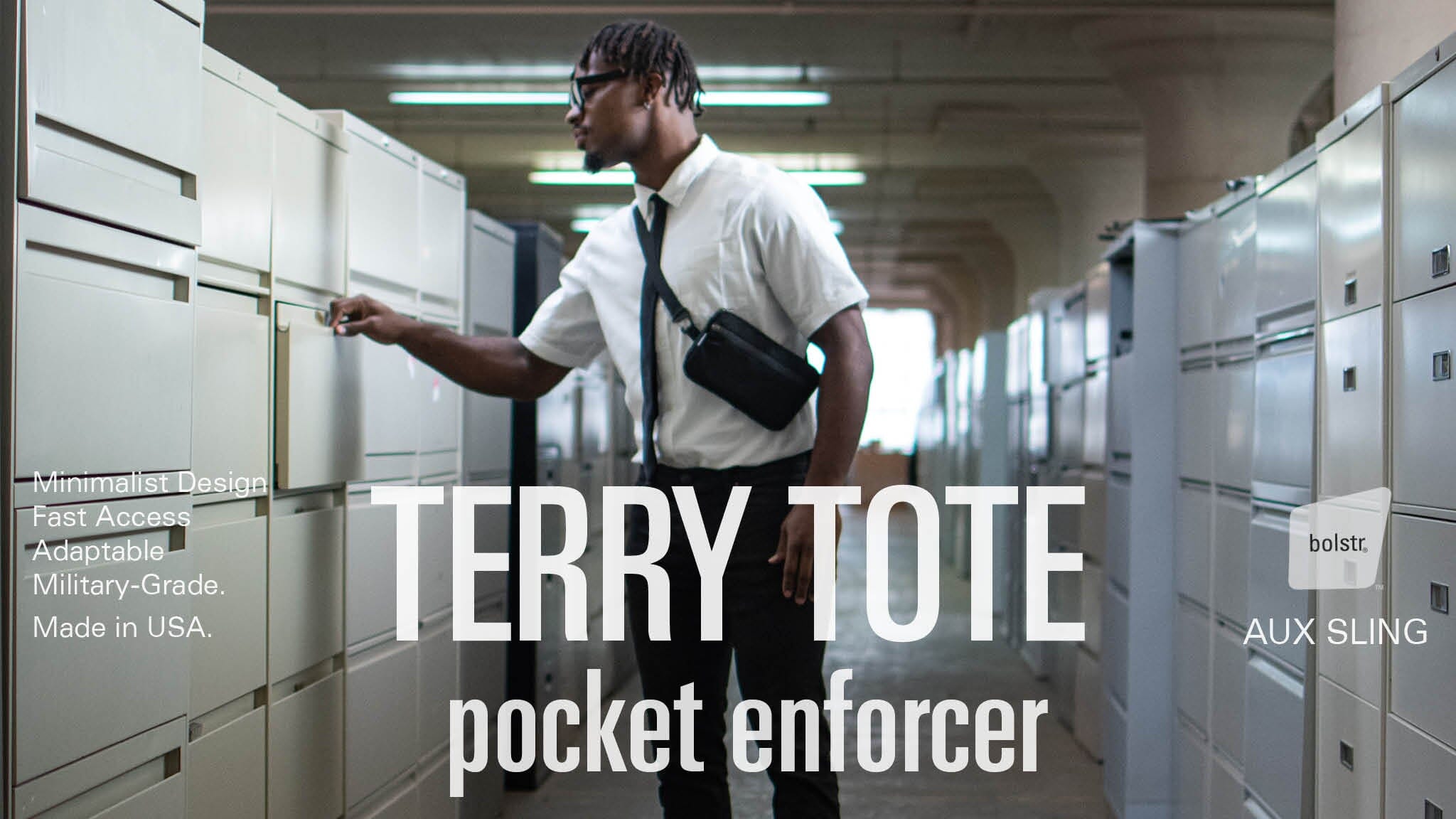 Terry Tote: The Pocket Enforcer.
A new take on office etiquette. While office culture and style have changed over the years, keeping your everyday carry clean is timeless. Your front pockets are not filing cabinets. Keep it fresh with bolstr AUX Sling - a minimalist toter's delight. Made for the daily essentials only.
Inspiration: Our Terry Tote campaign is inspired by the Terry Tate Office Linebacker commercials for Reebok, first released in 2002, that ran for several years. The series consisted of several short commercials featuring actor Lester Speight as Terry Tate, a fictional character who a company hires to serve as an "office linebacker" to enforce proper office behavior and etiquette. The commercials were popular and gained a large following, and have been widely circulated and parodied on the internet, as we are doing here with a call for minimalist bags.
Pocket etiquette is desperately needed in this day and age. Budging pockets are an unfortunate epidemic. 
Shift your carry - bolstr®
Location: Office Furniture Warehouse
Model: @kee_shaun_
Photographer: @monti.yoo
"Future Classic" - bolstr Small Carry
"Future Classic" Classics all start as disrupters. Innovations. That displaces a way of thinking and doing something. They are not happenstance or deliberate in their intent to stand the test of t...
Read more