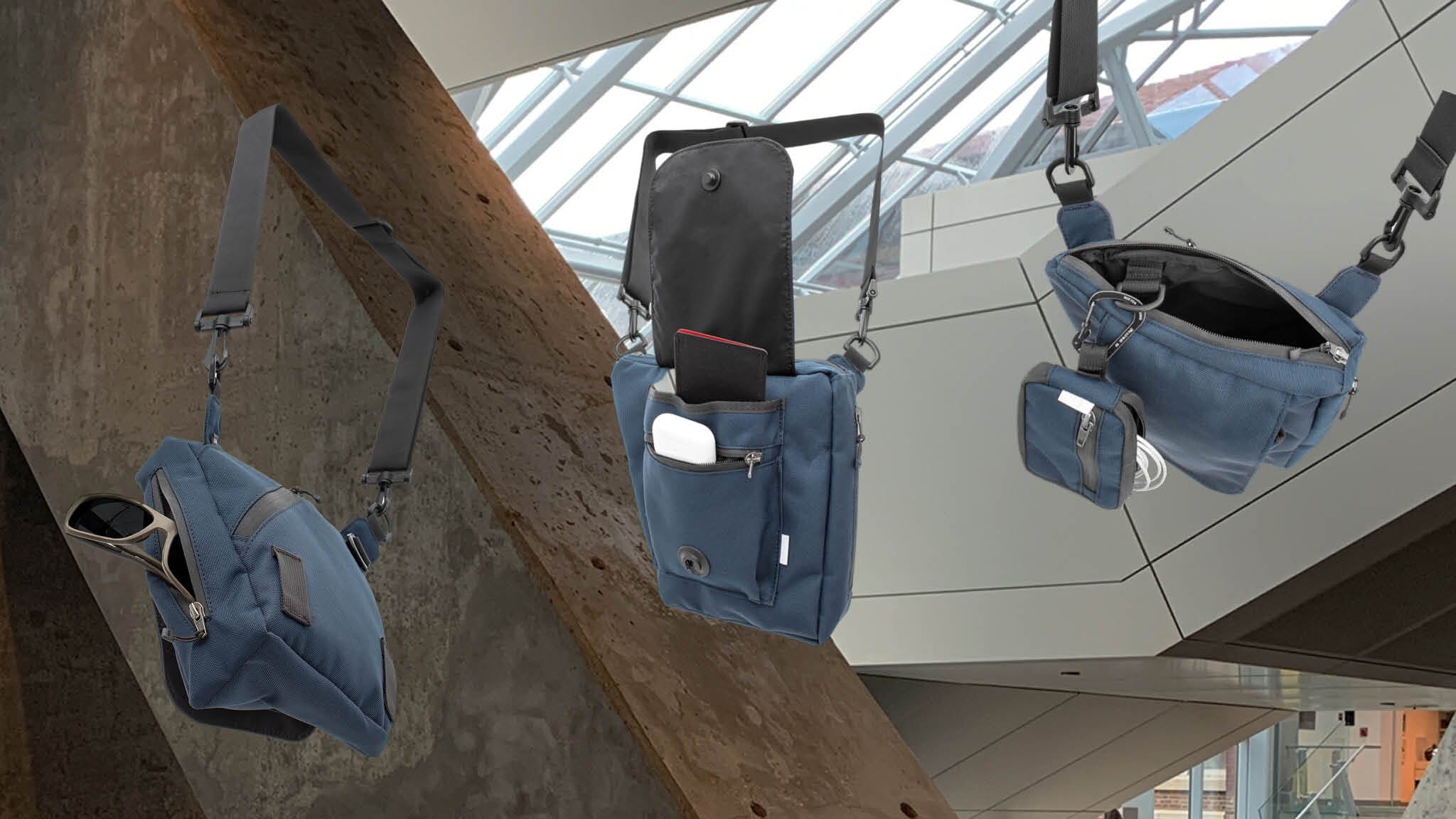 bolstr Small Carry Editorial
ORIGINAL DESIGN. PATENTED D 751,285

All bolstr designs are originals, not copies of what is already out there. Informed, we do not deliberately try to be different. Design for us starts from the ground up with a specific need in mind that drives form, fit, function, and fashion. Made in USA from military-grade materials.
PERFECTLY SIZED FOR EVERYDAY CARRY

The goal for bolstr Small Carry was to design something perfectly sized for a tablet, sunglasses, phone, keys, wallet but not much more. It is a minimalist bag with well-thought-out pocketing for fast access and security. 
ADAPTABLE, DEDICATED CARGO SPACE

Most bag manufacturers overcomplicate bag design and make them bigger than they need. Also, this approach results in bag designs with pockets that rarely get used, if ever. Just a few d-rings go a long way. Use them when needed; they take up virtually no room when you don't.
A FUTURE CLASSIC - SMALL CARRY 3.0
There is nothing else like bolstr
Small Carry
on the market. Like all of our products, you know it is a bolstr® just my looking at it.
bolstr is not made for everyone; made for everyday carry, our way.
Aawful Aaron did it with his "Still Aawful" festival celebrating creativity, street culture and community. Met great people who shared the event's ethos and helped a few EDC enthusiasts shift thei...
Read more
Slimmy R1SO: "The Craft of Minimal"
  Getting to less is a craft as much as a labor of love. Surprisingly, those disciplined at getting to the essence of things explore more options than those that do not. Adding more is easy, lazy ...
Read more