bolstr Elements in X-Pac RX30 is our line of carbon-neutral minimalist bags made in USA.
RX30 is sourced from recycled plastic bottles along the east coast of the United States. It incorporates a cleenTEC® seal, given to fabrics that utilize recycled, bio-based, or sustainably sourced raw materials while being certified 100% climate neutral.  
Carbon footprint:
RX30 starts with plastic bottles recycled from the Atlantic Ocean.
Bottles are spun into polyester yarn in Rhode Island and made into RX30 roll material.
Rolls transport to a warehouse in Connecticut.
bolstr Elements made in a factory in Florida.
Orders ship from our HQ in Cleveland, OH. 
Compare this to material and products made in China, shipped to another country, and transported to the US via air freight. We applaud those that try to make up for it by donating 1% of their sales to protect the planet, but think it is good to practice what you preach ;).
Vastly different carbon footprints.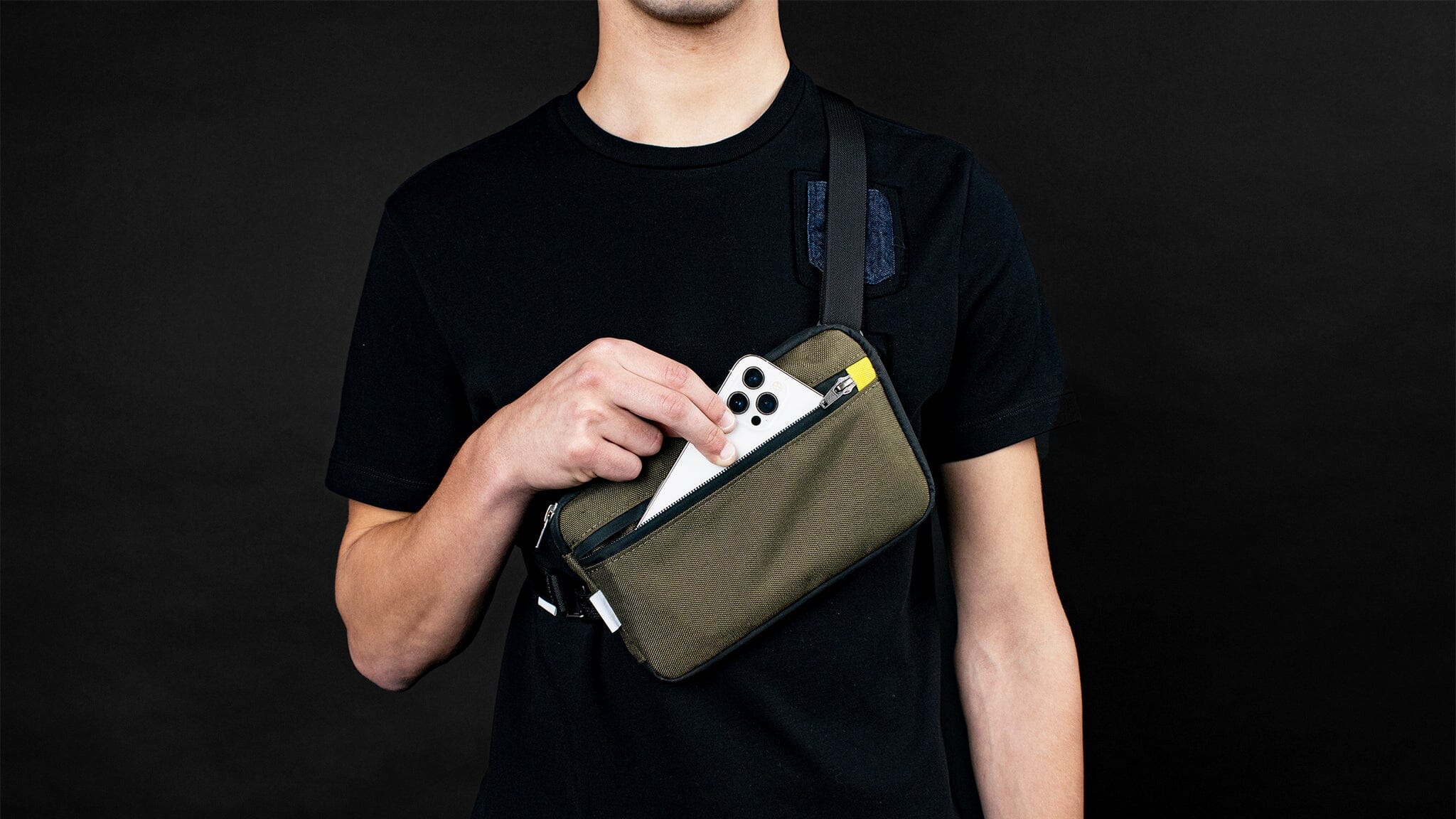 We are excited to announce the arrival of our newest colorway: Defiant Olive. Donned in 1000 denier Ranger Green with hits of vibrant yellow, we explore the balance between military structure an...
Read more